QT-59B: Discontinued
Bus Strip, 100 Tie-Points
Discontinued Date: May 2016
The QT-59B has been discontinued and replaced with the GS-100. For information on the GS-100, please view the replacement tab below.
The Global Specialties Quick Test (QT) solderless bus strip offer expandable, reusable breadboarding areas that bring ideas from conception to a working circuit quickly and conveniently. The QT bus offers a versatile system that can be used for any kind of analog or digital circuit design or experiment. Global Specialties' unique molded tab and keyway construction allow for unlimited circuit size and molded-in mounting holes permit each socket to be mounted from either the front or rear of the socket. Each bus is made of high impact plastic and gold plated phosphor bronze contacts for the highest quality circuit connections. The QT bus strip comes with a heavy-duty Mylar backing to prevent short circuits.
Tuesday, 30 November 1999 00:00
GS-100: Replacement product for the QT-59B
Bus Strip, 100 Tie-Points, 2-Pack
The Global Specialties GS Series of bus strips connect easily by way of molded key tabs to other GS Series bus strips, or breadboards. Most bus strips come with red and blue lines indicating continuity and allow for convenient and easy viewing of circuit connections. Use bus strips for signal and power connections in breadboarding experiments and circuit design. GS bus strips are made of ABS plastic with phosphor bronze contacts.
Listed Price: $3.25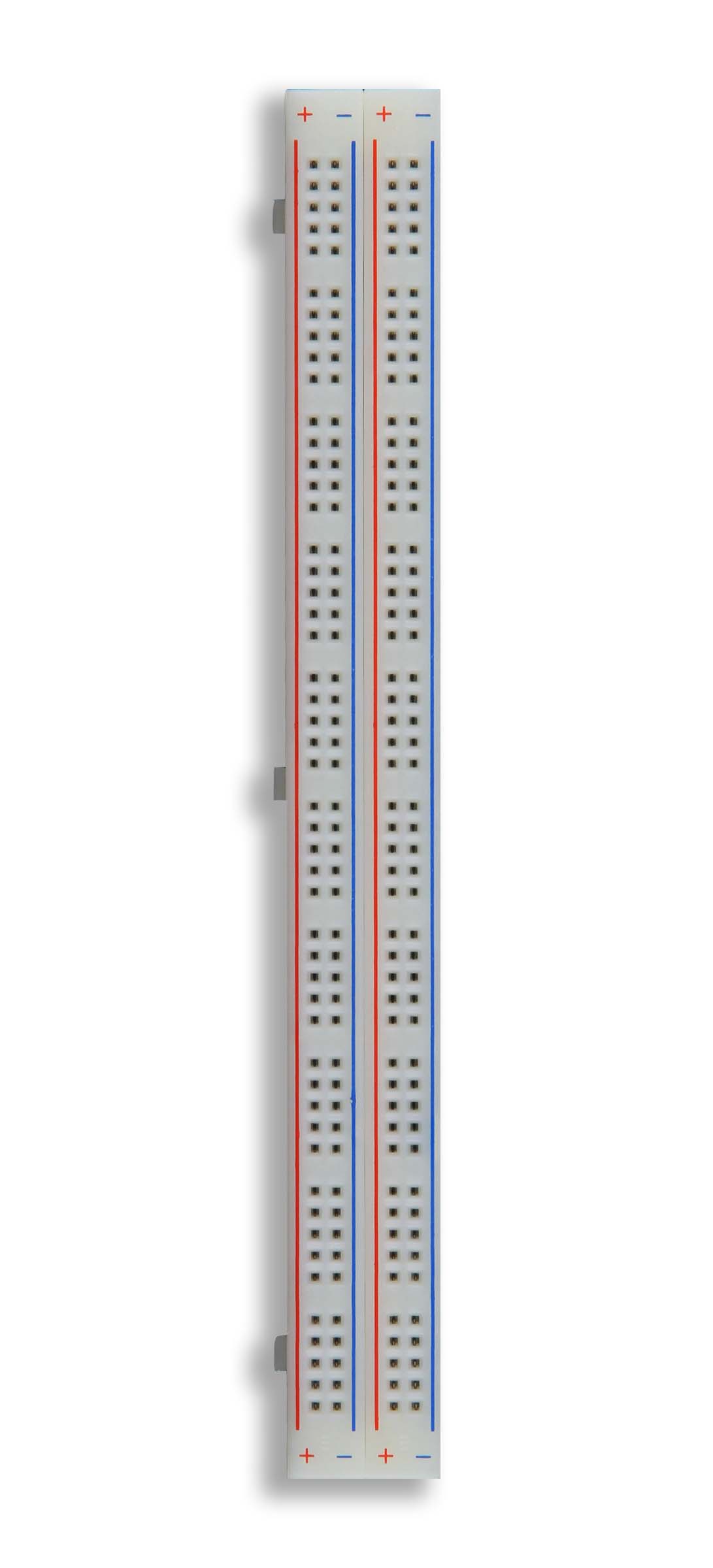 Specifications: QT-59B
Spring Clip Material
Nickel plated phosphor bronze
Allowable Wire Diameter
0.4 - 0.7 mm
Current Capacity
1.5 A, 36 V
Downloads: QT-59B
Documents
Please click here to contact our national and international distributors directly to find out where to buy the QT-59B.