Diagnostic Instruments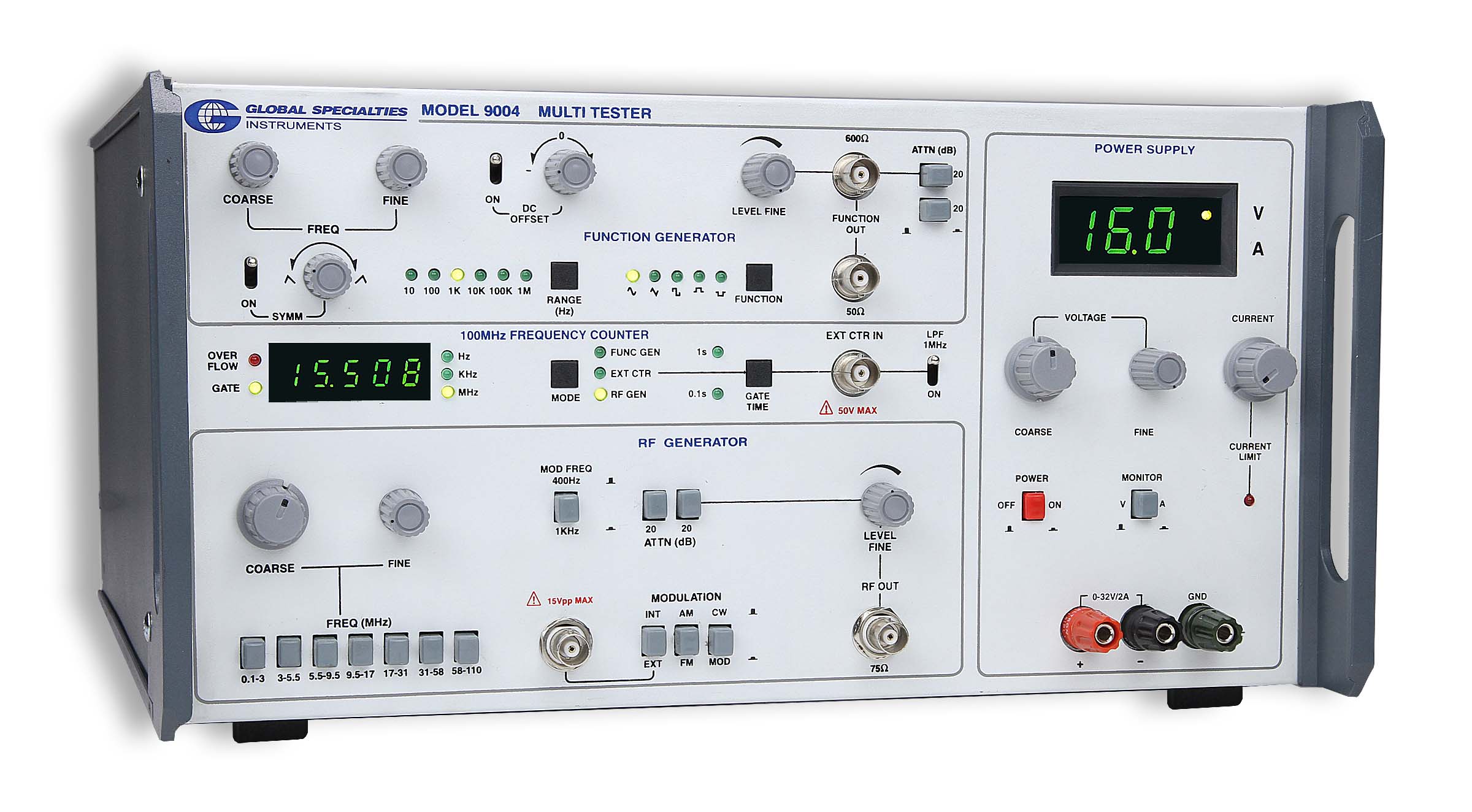 The 9004 is a unique 4-instrument-in-1 test station. The 9004 combines an RF generator, frequency counter, function generator, and DC power ...
The 9004 has been discontinued.
Read more about the 9004 »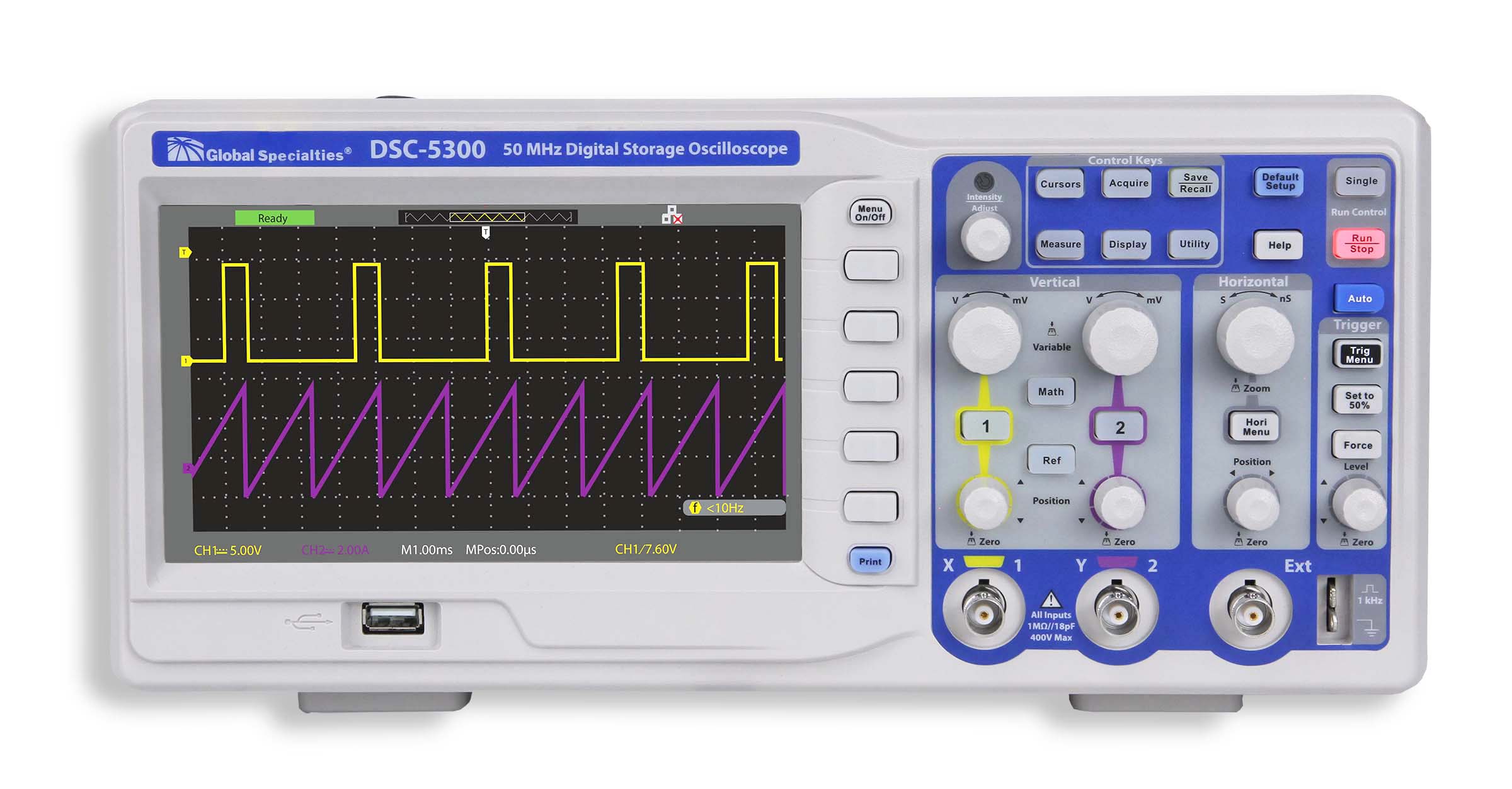 The Global Specialties DSC-5300 Digital Storage Oscilloscope (DSO) is a portable benchtop instrument used for making measurements of signals and waveforms. ...
Read more about the DSC-5300 »